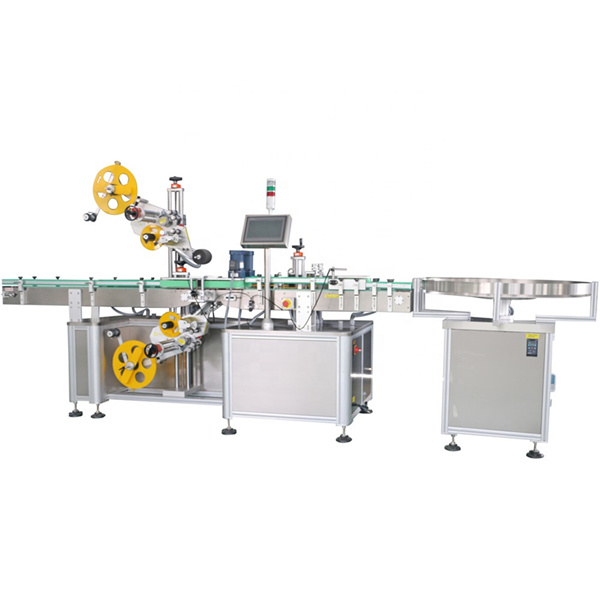 Detailed Product Description
| | | | |
| --- | --- | --- | --- |
| Machine Voltage: | 220V/380V 50Hz | Machine Power: | 6500W |
| Speed Of Machine: | 250BS/min | Label Inner Diameter: | 76.2mm |
| Key Material: | Aluminum | Function Added: | Fold Label |
Three Labels Sided Stations System Sticker Labeling Machinery Intriga Wine
Application
1 , High-Speed Three Sides Labeling Machine is an ideal equipment to label one side of round, square, flat, ellipse and abnormity bottles in the industry of medicine, foodstuff, cosmetics and drink etc.
2 , Max of labelouter diameter is 400mm,inner diameter is 76.2mm.
3 , The machine has advanced function, simple operation, compact configuration.
4 , Adopts photoelectricity examine, PLC control, Touch screen software operation, transport belt, supporting belt, top belt, are all stepless for speed adjust, label nicely.
5 , At the same time it has the function of no object no labelling, no label can revise and inspect by itself.
6 , The machine can work separately, and also it can work on line with other machines.
7 , The machine is apply to the Daily Chemical and Food Industry,
8 , Label max width of Neck label is 125mm, front back label is 195mm.
9 , Diameter of Bottle: Thickness is greater than or equal to 30mm, height is less than or equal to 500mm,
Features:
1 , The step or the servo motor system.
2 , Clutch design, make the label tension force more stable, and easy to improve labeling precision.
3 , Advanced color man-machine interface control system.
4 , Germany Siemens PLC control, high reliability.
5 , Used Germany, Japaninductors.
6 , Machine structure is simple, compact, easy to operation and maintenance.
7 , Can add ribbon type writer, or heat transfer machine and automatic send bottle opener (optional).
Description of Product
1 , Neck, front, back labels of round bottles would besuited for.
2 , Thespecial design of shaping mechanism, ensure accurate positioning is attached to objects, to achieve accurate labeling.
3 , With the special bottles added fold top label,also could be finished.4 , The type of machinecan install special institution, realize neck label wrap aound labeling, front and back labels for square, flat bottle at one finish.
5, Our machineries used servo motor from famous factory, they canrealize the closed loop control to avoid the general stepping motor the blind phenomenon, high precision subdivision,built in absolute value encoder all this in order to provide high accuracy.
6 ,The eight dimension adjustment with the new type lebeling head, for special angle products, only need to adjust angle, easy operation and convenient.
7 , While it has some problems withthe labels,running or broken, the pressure between the driving shaft and roller would adjustable, the direction can be adjusted arbitrarily, rather than the ordinary elastic pressing.
8 , The labeling head use double compression rollers structure,ensure that the label paper tension and avoid the label break off phenomenon because of back paper cutting injury, sectional type clutch makes tension more balanced.
Technical Parameter
| | |
| --- | --- |
| Production speed | 250BS/min |
| Labeling accuracy | ±1mm |
| Label max width | Neck label125mm front back label195mm |
| Bottle diameter | Thickness≥30mm Height≤500mm |
| Label inner diameter | 76.2mm |
| Label outer diameter | 400mm |
| Outline size | L4080 W1200×1600mm |
| Weight | 650KG |
| Using power | 380V/220V 50Hz 6500W |
Added Details
1 , Touch Screen Control System with 20 sets Job Memory
2 , Labeling speed up to 250BPM ( according to the length of label )
3 , Simple Straight Forward Operator Controls
4 , Special design for three-side labeling, also added fold label.
5 , On-Screen trouble description which is easy to solve
6 , Most material are made by Aluminum and less are Stainless Frame
7 , Open Frame design, easy to adjust and change the label
8 , Variable Speed with stepless motor
9 , Label Count Down (for precise run of set number of labels) to Auto Shut Off
10 , Stamping Coding Device attached
Advantages
1 , Most component are made by aluminum, cutting the weight and cutting the transportation fees.
2 , The production max speed is about 250BS/min. Labeling accuracy is ±1mm.
3 , The machine's Using power, dimension, Weight are customized.
4 , The machine is apply to the Daily Chemical and Food Industry,
5 , Label max width of Neck label is 125mm, front back label is 195mm.
6 , Bottle diameter of Thickness is greater than or equal to 30mm, height is less than or equal to 500mm,
7 , Label inner diameter is 76.2mm, max outer diameter is 400mm.
Sample of bottles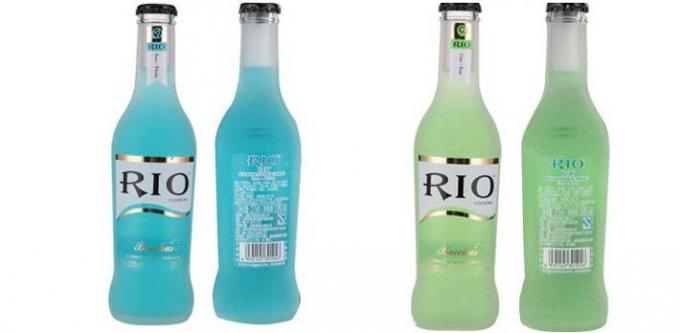 Tag: self adhesive labeler, self adhesive labeler machine